Current Specials:
OG1000TRX
OmniGuard Chrome Transceiver - $1295


A fully plug and play solution for any retail store. This classic look antenna comes pre-wired, pre-tuned, and ready to go. Simply remove from the box, position, and plug it in. That's all there is to it.

Able to detect 3 feet in either direction, it features a digital horizon.com pulse/listen method and utilizes "Channeling" technology to automatically filter out disturbances. Also available with a mobile baseplate.


OGK2I
Label Deactivator - $395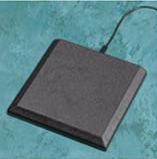 Another from our plug and play line. No special tuning or installation required. Place it on your counter, plug it in, and you're done.

A 10" square pad constructed of high impact plastic, this unit will detect and deactivate labels within 12" and verify with an audible tone. A secondary tone is used to detect the presence of hard tags.

Perfect for additional point of sale stations to handle the seasonal volume.

MINI BLACK TAGS - $0.25
W/PINS



Standard tags compatible with all 8.2 MHz systems. ie: Checkpoint, Knogo, OmniGuard
EPO404
1.5" Labels - $32.00 per roll (1000 ct)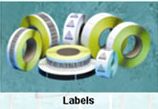 Our most popular security label. Guaranteed to outperform competitors RF labels. They are coated with a matte film and barcode printed 'edge to edge' for better concealment.

With detection nearly as strong as a hard tag, they are fully compatible with all 8.2MHz RF systems.

Want free samples? Just ask. We will send you a small quantity to test and see for yourself.

Many other styles and sizes are available.

Submit your contact information via the 'Contact Us' button, and a representative will be in touch shortly.